MAC 180 - Bandleader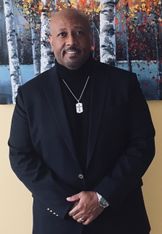 Steve Grissette aka MAC 180 is a genius platinum award winning singer, songwriter, and producer. Over the past 30 years, MAC 180 has either written, produced or performed with Elton John, Nick Lachey & 98 Degrees, Regina Bell, Randy Jackson, Marlon Jackson, Chuckii Booker, Tony Bennett, Peter Cetera, Richard Marx, and many more. Steve's unforgettable soulful R&B voice and dynamic performance style has made him one of the most sought after lead male vocalists in the music industry. 
Songbird - Female Vocalist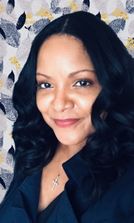 Amy Grissette aka Songbird is a singer, songwriter, and producer. Her musical talent and five octave range covers a plethora of musical genres such as Jazz, Gospel, R&B, and Pop. As a song stylist, she has recorded and performed with Stokley Williams, Bassist Bill Dickens, Felton Offard guitarist for Hamilton, Jazz artist Dee Daniels, Calvin Bridges, and many more. Most notably, Songbird brought her dynamic vocal range to the Rock and Roll Hall of Fame in 2011. 
Mae Koen - Female Vocalist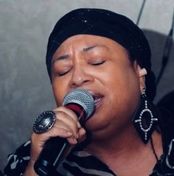 Legendary vocalist, Mae Koen, has shared the stage with some of the most iconic talents in the music industry. For over 20 years, Mae toured with Aretha Franklin, Queen of Soul, as one of her main background singers. She has also made television appearances on the David Letterman Show, Jay Leno, the View and others as a background singer with Aretha Franklin, Mariah Carey, Celine Dion, Shania Twain, Smokey Robinson, Teena Marie and many more. Known as the Harmonic Technician, Mae is a music industry favorite among her peers. Once you experience her clear and soulful voice, you'll understand why everybody loves her. 
Joey Woolfalk - Guitarist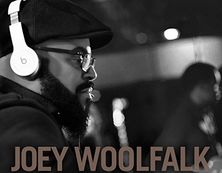 Joey Woolfalk, award winning guitarist, is the recipient of the first ever received guitarist/musician Stellar Award. He has toured the globe and recorded with the legendary Queen of Soul, Aretha Franklin, Beyonce & Destiny's Child, Jennifer Hudson, Kirk Franklin, Valarie Simpson, The O'Jays, Janelle Monae, George Duke, Carl Thomas, Barry Gordy, Al Jarreau and Mary J. Blige.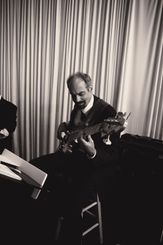 From Jazz to Rock to Blues to Classical, Bassist Paul Merar has undeniable talent. He graduated from DePaul University with a Bachelor's in Music Theory and some of his career highlights include two platinum records for his work on Stayin' Alive and the Rocky IV soundtrack in addition to touring with Stix Hooper from the Jazz Crusaders and Iyo Matsumoto. He has been a sought after studio musician and has played on many national t.v. commercials for corporations like Target, McDonald's, Toyota, and the Wall Street Journal. Paul has also made several television appearances including the Golden Globe Awards, Merv Griffin, and Solid Gold.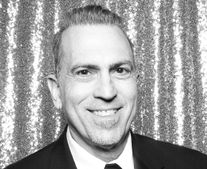 Chicago-native Tom Vitacco is a guitarist, session player, arranger and producer in the music industry for 40+ years. His versatile guitar style ranges from Pop, R & B, Rock, Jazz, Christian to Country. His recent performances include playing Broadway in Hamilton, Chicago's Wicked, Lyric Opera's Jesus Christ Superstar, and Chicago Symphony Orchestra at the Ravinia. Tom was the house guitar player for Chicago Singer Spotlight at Fitzgerald's for 15 years until its final show in January of 2016. He works as a music director for Crossroads Church in Aurora.